Voice Systems
---
Best in class hosted and premise based business phone systems, crystal clear speech.
---
Voice still rules
---
Just because almost anything can be transferred as a digital document, doesn't mean it always should. Whether it be the specifics of a lengthy email, meeting, or project briefing, it's often necessary that messages be transmitted verbally so that real comprehension takes place. This is where our impressive lineup of business phone systems comes into play.
But maybe it's something else. Perhaps you're looking to replace an old phone system, open a few new company branches, upgrade to unified communications solution or simply improve upon your brand's current workflow. We can help make a difference. Through any one of our voice products and services, we promise to leave you pleased with your new business phone systems.
---
Unified Communications
For the most part, business phone systems haven't changed all that much since they were first introduced to the American public in the 1950s. Thankfully, that's no longer the case. Whether it be through a traditional phone call, conference call, video call, text message or email, there are now more ways to communicate than ever before. While a tremendous benefit to businesses everywhere, IT departments have often struggled to keep up with technology's rapid rate of progression. Here's how we solve it:
01

We take every communication method and include them in one flawless package for you and your team.

02

Transferred calls, screen share, video chat and even employee availability handled regardless of location, device.

03

Home, office, or remote. Location doesn't matter. You're always connected with ShoreTel Connect Cloud
---
For more information about Verticomm's Business Phone Systems, please request to speak with one of our IT consultants.

---
IP Phone Systems & Docks
---
It's necessary that any place of business have a reliable internal telephone service. Constantly making exchanges between both employees and clients, a properly functioning phone system is of paramount importance.Presently, nearly all internal phone systems use an IP network—in most cases, the Internet—to place, maintain, transmit and end phone conversations. When needed, IP phone systems even have the capacity to track and record information for accounting purposes.
---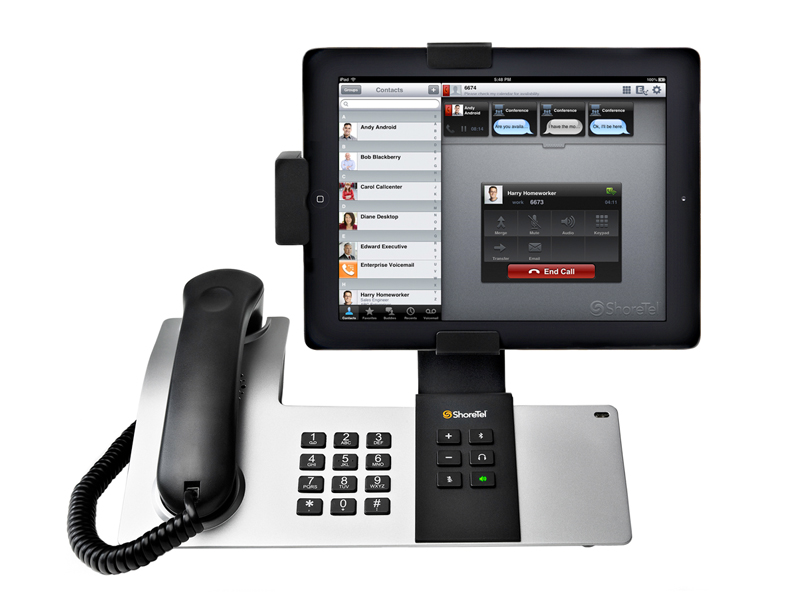 ---
---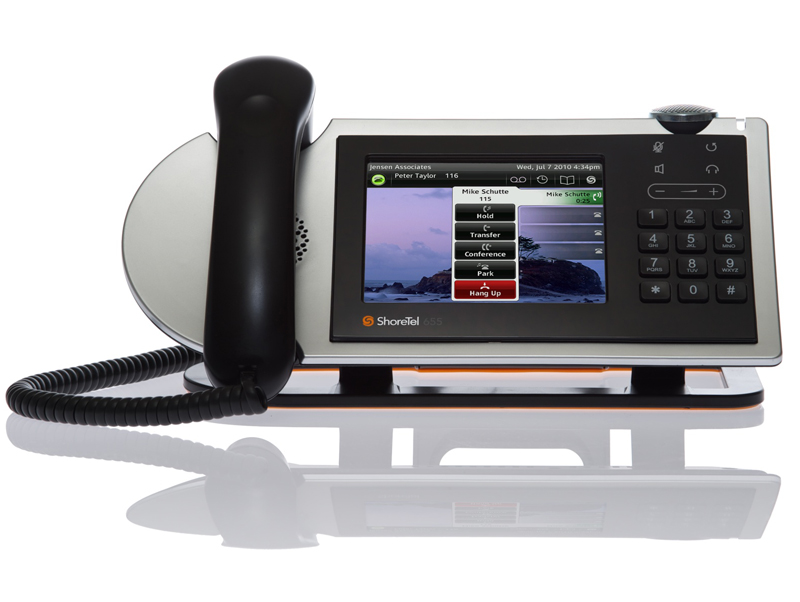 Reliable Communication
---
Here at Verticomm, we use the same services that we provide, so we understand how important it is that you have access to dependable desk phones, mobile phones, tablets, laptops and computers to facilitate communication. Thanks to our stellar IP phone systems you'll have complete access to each of the following:
Multiple lines

HD voice quality

Visual voice mail

Support for Apple devices

Color displays and touch screens
---
The Latest Technology
---
Set on streamlining the work of both administrators and end users, we stand proudly by our line of IP phone systems and docks. In the end, whatever you're needing to make the workplace more effective, productive and unified, we promise to provide.For more information about Verticomm's Phone Systems & Docks, please request to speak with one of our Voice Specialists.
System Management

As part of our unified communications program, we make it a point to offer our customers a variety of system management tools to help them better their workplace productivity. Each of our tools are easy-to-use, allowing you to fully manage all phones on your office network. The benefits of taking advantage of our system management offering are many. For starters, whenever you want to add a new user to your network, you'll quickly be able to assign them a new phone extension and integrate any voice switches or previously established phones into the new system's applications.

Cloud-Based Business Phone Systems

As opposed to having to purchase, install and maintain a premise based phone system, cloud computing has become increasingly popular in recent years due to its subscription-based system. In fact, more businesses than ever before are tapping into the benefits of cloud computing. Needless to say, cloud-based phone systems have also seen a spike in overall use. Simply put, the benefits of using them are many. For starters, cloud-based phone systems allow you and your team to work more effectively. When IT resources are devoted to business phone administration, resource-deprived departments are prevented from focusing on what's really most important.

Premise-Based Business Phone Systems

While working from the cloud certainly comes with its own lengthily list of perks, there's something to be said for premise-based phone systems. More than anything, choosing between the two comes down to what you're looking for in a phone system. For instance, control of a phone system is reason enough for many of our clients to go with a premise-based option. If you already have an on-site IT unit that's accustomed to managing your phone system on an in-house level, a premise-based phone system might be for you.
---