ShoreTel Connect CLOUD
---
ShoreTel Connect Cloud ProvidesEnd-to-End Unified Communications Hosted from the Cloud
---
Industry Leading Hosted Phone Tech
---
ShoreTel Connect CLOUD brings a fundamentally different approach to phone system technology. We focus on your most important assets, your people and their goals, so your team can focus on relationships, ideas and growth, not on technology. The result is a reliable, flexible and intuitive communications platform that seamlessly delivers services and applications that will work for you today and adapt as your business needs change in the future.
---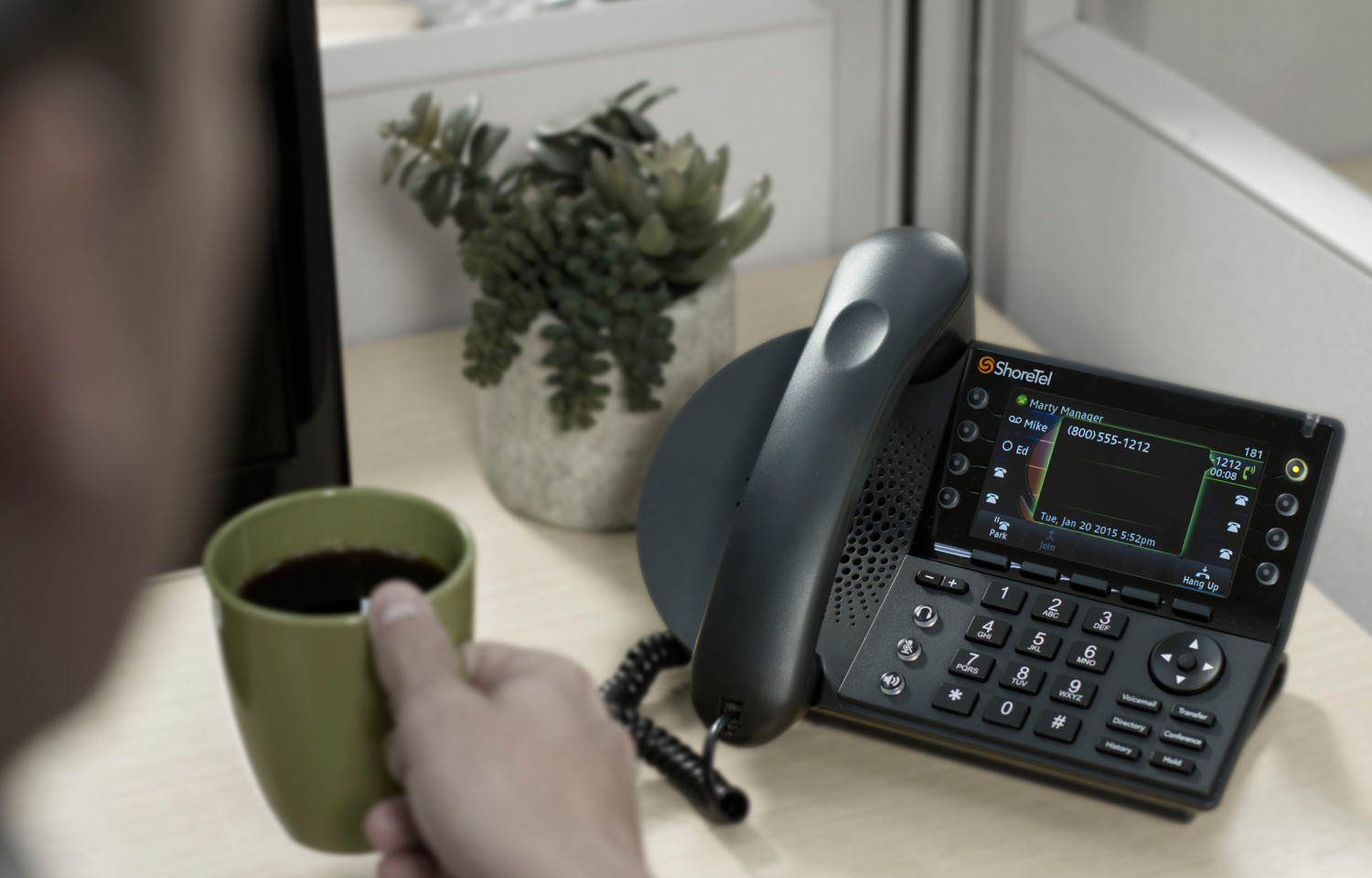 "AN END-TO-END SOLUTION FROM
PHONES, TO CALL CONTROL SOFTWARE, TO FEATURE
APPLICATIONS, TO NETWORK OPERATIONS AND CUSTOMER
SERVICE. IT HAS CHANGED THE WAY WE DO BUSINESS."C. Williams
ShoreTel Connect CLOUD Features:
Call transfer, extension dialing, conference calling and many other features
Team access to collaborative unified communications features
IM, audio and web conferencing, video calling and web desktop sharing
ShoreTel IP Phones deliver 7 octaves of superior sound quality
End-to-end management with system upgrades and feature additions
Simple plug-and-play deployment—changing locations is easy
Easily scale your operations up or down to fit your business and growth
Your communications, Hosted
---
ShoreTel Connect CLOUD is fully hosted and managed unified communications as a service. It's the only end-to-end cloud business phone solution.
ShoreTel Connect CLOUD makes business phone systems plug-and-play easy to deploy. We handle everything and act as your company's communications IT department. ShoreTel Connect CLOUD Portal provides a simple and intuitive interface for management and bulling
Your business deserves the highest levels of service availability. As an enterprise-class, managed hosted solution, ShoreTel Connect CLOUD understands what your business needs and deserves and Connect CLOUD is the solution to provide that.
---
---
---
---
USER EXPERIENCE
---
ShoreTel Connect Cloud offers a robust collaborative unified communications features that can revolutionize the way your business works. Instant messaging, audio and web conferencing, video calling and web desktop sharing can save time, reduce travel, communicate better, and engage customers in a more satisfying relationship with your company. ShoreTel Connect Cloud is built for a more natural and intuitive communications. Collaboration tools make meetings more productive, ensuring your team will get more done faster and with less hassle. Communicate how you want, with immediacy and ease that your business deserves.
ROBUST BUSINBESS SERVICE
---
ShoreTel Connect CLOUD is a best-in-class business phone system that will change how your business communicates. ShoreTel Connect CLOUD is fully hosted and managed unified communications, it's the best end-to-end cloud business phone solution on the market. Discover the ShoreTel Connect CLOUD difference: an exceptional user experience that presents the robust system features in an entirely user-friendly way. It's an end-to-end service from phones to software to premium customer service, and it's so easy to provision that it's practically plug-and-play. Built-in operational redundancies assure high availability and business communications continuity; Secure Real-time Transfer Protocol ensures your service is always highly secure.
---