Verticomm IT SUPPORT
---
Have your technical issue dealt with in real-time, by our  industry certified support reps and technicians.
---
---
IT Support done right the first time
---
Though all of our products are highly efficient and extremely reliable, we recognize that problems may occasionally arise. For example, if you were to experience problems with your company's network, you would need—and deserve, for that matter—to have your technical issue dealt with in real-time to ensure that connectivity issues, corrupted data or impaired hardware don't derail your company's workflow for long. Verticomm's IT Support team makes this possible.
---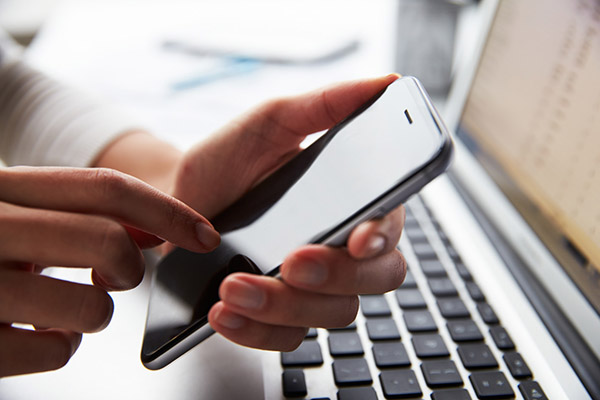 U.S. based Help Desk, all of our reps are here locally with great knowledge of your accounts for efficient IT support.
We make Verticomm's Help Desk available to you from 8:00 am to 5:00 pm, Monday through Friday.
We help you first determine the cause of a problem, and then walk you through the appropriate solution in a timely manner.
Industry certified engineers & technicians with decades of experience to provide you with the best support.
Intuitive ticketing system that means no IT support request falls through the cracks
Verticomm IT Support
Your company's personal IT Support hotline!
---
Whenever your business or employees experience a major IT issue, it takes a serious toll on their ability to be productive, hurting your business in the end. This is especially true if the problem exceeds the technical knowledge or capabilities of your business' "go-to" IT person. To remedy this, Verticomm offers IT Support through our Helpdesk, technicians and engineers. If you get one of our all-inclusive Total Care or Total Cloud plans, our exceptional IT support is already included!
Anytime that your employees experience difficulty with their technology, we are one phone call away. Our professional IT technicians will be able to assist them and find a solution for whatever IT problems they have.
Speed is what matters
Using our trained support staff—all of whom are based in the United States and our automated ticketing system—we'll get things up and running again as quickly as possible. We always have a team of IT support reps on hand ready to take your call or email and work with you directly to resolve any issues.
That said, if a problem persists, we'll be happy to send one of our industry certified skilled technicians your way to make matters right. Verticomm knows that our customers are most important and our urgency to assist you reflects that.
---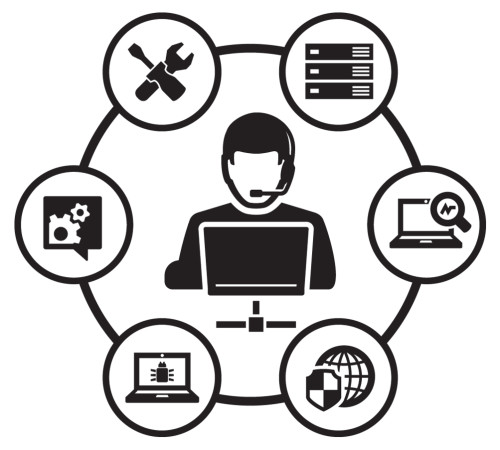 ---
Computer Hardware Support
Your computers will fail at some point, this is inevitable. Through wear-and-tear, any system's internal components will eventually break down, leaving you to pick up the pieces. Fortunately for you, the IT support professionals at Verticomm possess the expertise to provide a thorough analysis of almost any piece of computing hardware or accessory from desktops, laptops, switches and servers. Our ability to determine the root of a problem, find a solution for the problem, and implement a solution sets us apart from the competition. With our fast and accurate analysis, we are then able to fix or replace the malfunctioning piece of hardware and get it working again quickly, limiting downtime. This is what first class IT Support is all about.