Total Care Plan
---
Hands down, Verticomm's Total Care plan is the best all-inclusive IT Services plan on the market.
---
---
COMPLETE IT SERVICES
---
Are you tired of having to take care of all your technology and IT Services? Your entire network, managing all your hardware and software? Verticomm's Total Care Plan is just what you need. Let us do what we do best and manage your technology so you can focus on what's most important, the success of your business. Verticomm's Total Care plan is the best managed IT services plan on the market.
Verticomm's Total Care Plan offers full network setups, data backups and on-site service offerings to unlimited Help Desk inquiries, network monitoring and discounted servers and software, it's impossible to find a more complete IT care package for one low monthly fee.
---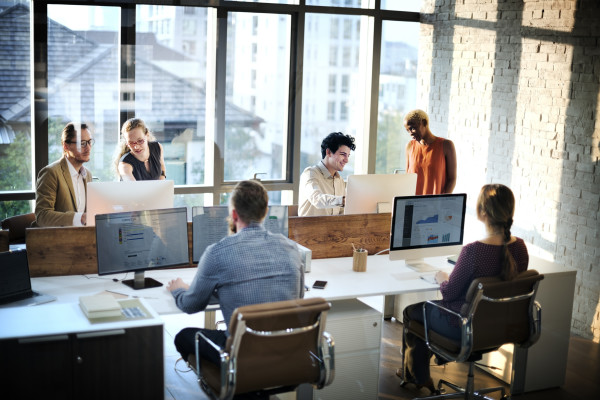 Here's what's included:
One low monthly cost per user
Engineering and installation of network
Host all servers and equipment on-site
Data backup solutions
24/7 network monitoring
On-site field technicians (as needed)
Real-time Help Desk solutions
Discounted Hardware & Software
---
Customized IT Services
---
When dealing with IT  Services we know there is not a one size fits all for businesses and their technology. At Verticomm we are agile with our IT Services and have the ability to customize our all-inclusive plans to fit the size and needs of your business. It feels good to have your needs put first, and that is what we at Verticomm are here to do. 
---
---
---
Flexibility
---
Flexibility is one of the strongest points of our Managed IT Services. We hope your business continues thrive and grow, as it does you need a company to partner with that has the flexibility to grow your IT Services and technology with you. Our all-inclusive plans give you the ability to easily add new services and equipment as you add employees. 
---
Expert Experience
---
How do we provide the best IT Services to our clients? Well, we simply hire the best in the business, period. The collective experience Verticomm has from our executives, to our engineers, to our field technicians and our outstanding help desk is unmatched by our competitors.  Technology is what we love and technology is what we do best. 
---