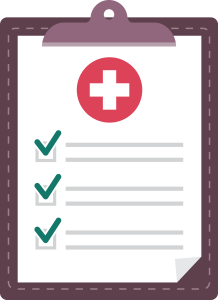 Healthcare
In the contemporary healthcare industry, medical professionals are tasked with managing not only the inner workings of their staff and facility but also the needs of those in their care. In a business where optimized logistics can improve not only operational efficiency but also the physical and emotional welfare of individuals, it is essential that IT services be overseen with the same degree of meticulous oversight that doctors and nurses bring to their craft. Our managed IT services have become an indispensable operational resource for hospitals and other medical facilities across the country, particularly in facilities with high patient-turnover and extensive staffing requirements. Likewise, our cloud service systems have proven to be a powerful tool for data sharing and management within hospital networks and collaborative practices alike.
Architecture & CAD

It's common knowledge amongst design and architecture professionals that superior results are often obtained through intensive collaboration. A key component of active information sharing and reliable communication is a stable, secure IT infrastructure. Verticomm's IT management systems provide industry professionals with support and peace of mind they need to launch ambitious, team-based endeavours without fear of internet outages, lost data, or any other pitfall which could make the difference between success or failure. From boutique agency to international firm, Verticomm's managed IT services can be used to establish an affordable IT platform that is perfectly tailored to the specific needs of its users.  Combining this degree of operational stability with Verticomm's voice systems and innovative phone solutions means that today's leading architectural visionaries and CAD operators can delve fully into their projects without worrying about unexpected technological hurdles along the way.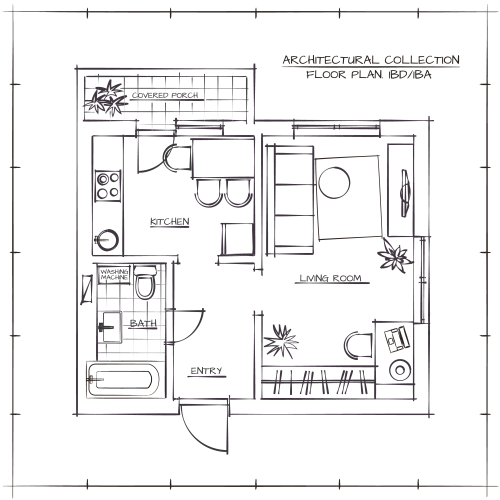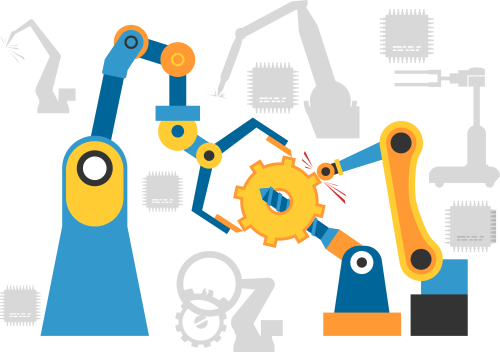 Manufacturing & Distribution

In situations where complex scheduling is daily element of business, it is essential that operational data be safeguarded against unexpected system failures. Verticomm has partnered with a number of manufacturing and distribution leaders across the country to streamline and secure the technological infrastructure powering these high-intensity enterprises. Not only are IT management systems a valuable asset in the manufacturing and distribution industries, but services such as Verticomm's cloud phone systems can seamlessly integrate into pre-existing networks. Through innovation and synergy, Verticomm is helping the 21st century manufacturing and distribution industries achieve new levels of operational efficiency and productivity.
Finance and Insurance

In the high-speed, high-risk world of finance, a reliable connection with the global marketplace is an absolute must. After all, the 21st century economy is capable of dramatic changes in the blink of eye. For investment firms, fund managers, and virtually every other financial professional in business today, a reliable IT network is a must-have component of daily work. Thanks to Verticomm's cloud email hosting, private server hosting and 24/7 managed IT services, there will never be another missed opportunity. Likewise, insurance providers can rely upon Verticomm's comprehensive data backup plans and Enterprise Content Management (ECM) to protect and organize the resources they need to maximize their profitability and safeguard their clients from life's unexpected hurdles.

Public Sector

Professionals working in the public sector understand just how important it is to have access to a reliable communication network. Whether it's coordinating outreach campaigns or sharing important case studies with other professionals, the public sector is driven by real-world and electronic interactions. Verticomm has developed scalable and highly effective private cloud systems for a number of public sector enterprises, featuring dedicated HelpDesk solution providers, comprehensive data backup, secure email and server networks, as well as cloud-based phone systems and other innovative solutions. As the need for a connected community grows stronger, Verticomm is leading the way.
Small Business

In a world where CEO's double as PR managers and employees are driven as much by their passion as their salary, a smartly designed, powerful IT system is invaluable. Verticomm has develop their managed IT services to provide scalable, unique offerings to small businesses across a wide array of industries and specializations. Whether operating as a one-man army or business of 10-30 employees, Verticomm can help with the critical day-to-day necessities required for efficient and budget-friendly operation. Private servers provide essential security for businesses managing sensitive information, while cloud telephone systems can be used as a low-cost alternative to traditional lines. For small businesses driven by remote workers, a cloud content management service will ensure that employees have access to critical documents at all times, regardless of where they may be currently.
Enterprise

The scope of logistical demands placed upon enterprise-level businesses today is unprecedented in the history of global economics. As the intricate web of data passed back and forth between corporations in different countries and time zones continues to grow, the need for a stable, well-maintained IT system increases in turn. From backup systems and data recovery to email hosting and 24/7 network monitoring, Verticomm is fully prepared to assist the world's largest organizations. With the Total Care Plan, clients can rest assured that their hard work will be supplemented by industry-leading technical support from trained experts.