Cloud Technology
---
Verticomm's Cloud technology ensures that your team is able to work as effectively as possible from anywhere they want.
---
These days, it seems that everyone is always talking
about "the cloud"
---
Regardless of your experience with or understanding of technology. It's important to grasp the basic concept of the cloud and how it can help you and your business.
At its simplest level, cloud technology is securely accessing servers & applications via the Internet in a secured highly available facility. Because of the widespread accessibility of the Internet, many businesses prefer cloud computing and storage applications over more traditional measures.
Cloud computing applications require no software purchase or installation. Additionally, they're easily scalable. This means that the cloud can meet the computing or storage needs of 3 employees just as well as it could for 3,000 employees.
---
With a basic understanding of cloud-based computing and storage in place, and what cloud technology can do for your business. It's time to take things a step further. At its core, in large part, cloud services differ from those of a more traditional nature in three ways:
01

Cloud services are sold on demand, in most cases by the user.

02

Cloud services are elastic, meaning that a user can have as much or little as desired.

03

Cloud services are 100% managed & serviced by the cloud provider.
---
all you need to make Verticomm's cloud-based solutions work for you is a personal computer and Internet access.
everything else is completely in our hands.

---
Our Hardware
---
Verticomm's Cloud VTI platform ensures that your team is able to work as effectively as possible for as long as possible. To do this—once again, thanks to our cloud platform—we create a private cloud for each of our clients. Access to this cloud is extremely important in that this method is where many of our finest services are delivered.
---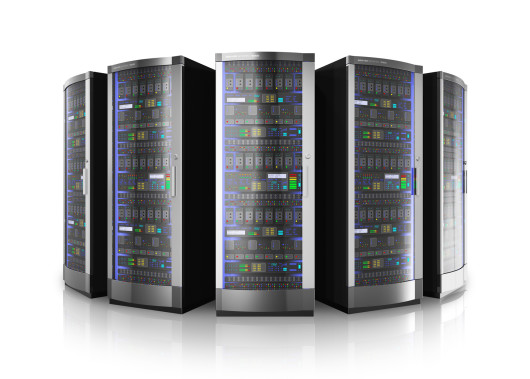 ---
Private Cloud

---
This cloud technology includes a primary host location within a 225,000 sq ft, Tier 3 data center in Denver, Colorado. Seeing as how Tier 3 is the highest commercial tier available for cloud hosting, you can be confident in the fact that you're getting the best service possible. Our datacenter has been up and running for 13 years without a single outage.
---
The Latest Technology
---
Furthermore, Verticomm also has components all over the country, ensuring that—wherever you conduct business—your cloud will be there. Should the need arise for a swift platform update to keep your cloud as powerful as possible, we'll be able to make the adjustment. In short, your cloud will evolve and grow alongside the very technology that first formed it.