INDUSTRIES WE SERVE
Industry specific IT Managed Services, simplify the process of bringing IT solutions to your business. At Verticomm we work with businesses across a multitude of different industries, giving us a unique ability to have industry experience in many areas to be the efficient and trusted partner you need in your IT Managed Services.
Features & Benefits
 Many businesses don't realize how their communication platform is the backbone of their business until issues and problems arise. There are many features and benefits when it comes to upgrading your business phone system, one of the biggest is knowing that you will have a rock solid communications platform with 99.99% uptime. The other many benefits is you can now take advantage of the newest technology and feature rich environments while saving your business money and becoming more efficient.   
LEARN MORE
Why Upgrade Your Phone System?

The thought of upgrading your business phone system can seem like a daunting task to complete, but what could the consequences be if you done? Besides the many features and benefits of upgrading, there are many positive truths that come with it as well. Knowing you will have a dependable communications platform to rely upon for years to come, hardware that is up-to-date and still supported by your provider, and lst but not least, award winning support and service to know that your business is top of mind.
LEARN MORE
Products
Business phone systems are a vital part of your business not only with customers but internally as well. Verticomm provides the best premise-based and cloud-based phone systems on the market. We have the solutions and services to customize a phone solution for your business.
---
ShoreTel Connect CLOUD

ShoreTel Connect CLOUD brings a fundamentally different approach to business phone systems. We host and manage your VOIP phone service, so you can focus on your most important assets, your people and their goals, so your team can focus on relationships, ideas and growth, not on technology.
---
---
ShoreTel Connect ONSITE
ShoreTel Connect ONSITE is easy on IT, is cost efficient, and improves business performance. Is your business Looking for rock solid business phone systems that you manage and control? The ShoreTel Premises IP PBX platform has a modular design that distributes system intelligence across all devices on your network.
---
NEC Business Phone Systems

The NEC Business Phone System platform is a powerful communications solution that is designed to fit your needs, and provides competitive businesses with the high-efficiency and easy-to-deploy technology that they require. The NEC platform is designed to solved today's communication challenges and flexible to scale with your business.
---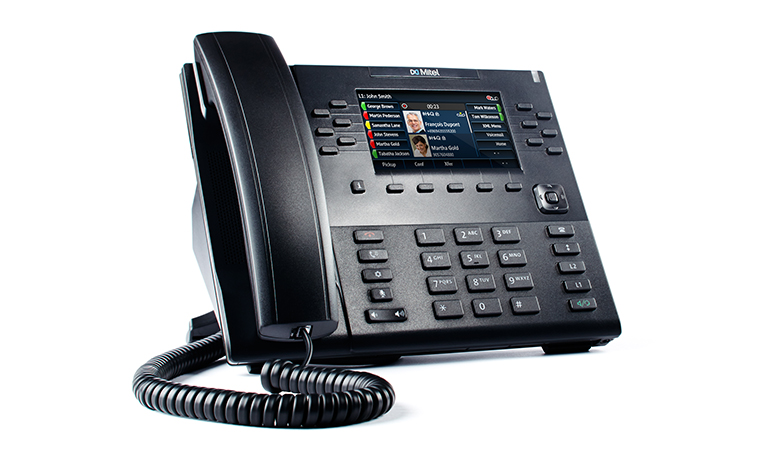 ---
Mitel Phone Systems
Mitel offers industry-leading unified communication solutions for businesses of all sizes. The Mitel business phone system platform has become incredibly popular for businesses of every size because its impressive flexibility, simplicity, and enterprise-level features right out of the box. The Mitel architecture gives you solutions that are sensitive to your sized business and scalable for future growth.
---
Verticomm Voice

Here at Verticomm, our experience with phone systems is extensive. Because of this, we know exactly what will and what won't work for your company. Thankfully, the majority of the time, Verticomm Voice will provide the perfect solution for any phone-related needs you might have.
---
Frequently Asked Questions
VoIP refers to a way to carry phone calls over an IP data network, whether on the Internet or your own internal network. A primary attraction of VoIP is its ability to help reduce expenses because telephone calls travel over the data network
With VoIP, analog voice calls are converted into packets of data. The packets travel like any other type of data, such as e-mail, over the public Internet and/or any private Internet Protocol (IP) network.
Rather than install and maintain business phone systems on site, with a cloud-based system you rely on vendors to take responsibility for owning, configuring and managing your service via network data centers. Other terms you may hear associated with cloud-based phone systems include hosted VoIP (Voice Over Internet Protocol) and virtual PBX.
The cost of a traditional phone system includes much more than the initial capital investment. It also includes the cost of the resources to manage and maintain it, monthly long distance bills and other hidden costs. So switching to a cloud based system will usually save you money, but not in every case.
In some cases they can. The main factor that determines call quality is the the data network on which it runs. For our customers, a private connection to our network eliminates the negative impact Internet traffic can have on voice quality.
Absolutely. Most systems facilitates a 4-digit dialing between offices and remote locations.