Our Company
Since 1999, Verticomm Technologies has been providing cost-effective technology solutions to businesses all over the United States. Our products and services rise above those of our competitors in that they build and implement the best Cloud, IT & Phone solutions to keep companies on task, on schedule and on the rise.
EXPERIENCED
As a direct byproduct of such a focus, our clients are more easily able to plan, deploy and manage their communicative infrastructures. In the end, this means less time worrying about the technological side of things, and more time making your business run as smoothly as possible. Currently, Verticomm is a proud division of the All Copy Products company.
TALENTED

Even better, we're not a company built on nominal value alone; instead, we're one of real people with special talents and abilities. For example, led by Brad Knepper our CEO bringing on IT leaders with decades of industry experience from some of the largest companies in the world to the small business just down the street. We give our clients the competitive advantage with our technology solutions they rightfully deserve.
Our Mission
Here at Verticomm, we're 100% focused on providing excellent customer service and best-in-class technology solutions the industry has to offer. Using unrivaled industry-specific knowledge, an impressive arsenal of top-end tech tools, completely customizable service options and years of hands-on experience, we effectively deliver on two major fronts:
Understanding and managing technology is what we do best. We save our clients the headache of solely managing their technology. In turn, they are more cost efficient and able to better serve their customers. We genuinely hope you'll allow us to prove our level to you. At the end of the day, this is the sole motive in all that we do.
---
We lower technology costs and provide simpler, more efficient solutions.In today's fast-paced, digital day and age, this type of service offering isn't only important for you and your team to grow and solidify yourselves as industry authorities, it's absolutely necessary. Simply put, there's no better outlet than Verticomm for Cloud, IT and Phone-based services.

We Solve Problems
The IT industry is a crowded one, and we openly recognize this. That said, we're fully confident in our ability to cut through the noise and get to the heart of the matter, what actually works to help you improve overall productivity, and most importantly, maximize your return on investment. The main driving force behind our success comes from an understanding of our customers, their concerns, needs and desires.
The decision to become involved with one or both must be based on facts, not intuition.

Most business leaders who are solely focused on tech can't manage all critical systems.


Due to such circumstances, they struggle with IT accountability and system updates.

Internal IT is great for support, though larger projects require more robust measures.

Proper systems and active management drastically increase your profitability.
Lets work together
---
See for yourself, the points above reflect not only Verticomm's core corporate beliefs, but also how we always make sure that you stand to benefit from any of our technology solutions. Thankfully, we're here to lend a helping hand and sort through any and all tech confusion so you don't have to. Because of this, we're able to provide incredible customer advice, assistance, flexible service options, reliable project involvement and long-lasting business partnerships.
---
---
Request more Info
"WE RECENTLY HAD TWO LAPTOPS STOLEN… BUT THANKS TO VERTICOMM'S HOSTED DESKTOP SERVICES, WE LOST NO PATIENT DATA AND DID NOT VIOLATE HIPAA IN ANY WAY BECAUSE OUR DATA IS HOSTED IN THEIR SECURE DATA CENTER. "
– Dean Haase, President of Cherry Creek Wellness Center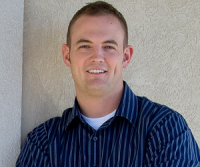 "I WOULD RECOMMEND… VERTICOMM FOR HOSTED DESKTOPS, SERVERS, AND EMAIL; NOT ONLY WILL YOU SAVE MONEY ON YOUR COMPUTER SERVICES, BUT YOU WILL BE SAFE AND TAKEN CARE OF BY THIS TEAM."
– Matt Shoup, Owner of M&E Painting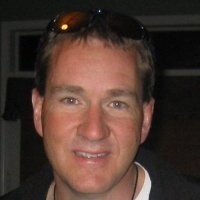 "WE HAVE HAD THE PLEASURE OF WORKING WITH VERTICOMM FOR WELL OVER NINE YEARS NOW. THEY NOT ONLY PROVIDE EXCELLENT CUSTOMER SERVICE, BUT ALSO POSSESS OUTSTANDING TECHNICAL SKILLS ON A WIDE VARIETY OF PLATFORMS."
– Ron Braden, IT Director at Town of Vail